NOTE: This article discusses an outdated version of Capture One. To learn more about our latest version, click here.
With the launch of Capture One Pro 10.1, Phase One changed the interface of the Styles and Presets tool, located within the Adjustments tool tab. This also laid the foundation for Styles Packs as an easy way to manage and import multiple Styles from a single file. This blogpost contains general information as well as tips and tricks, to help you work comfortably with Styles in no time. Phase One just launched five Styles Packs which will be used as examples in this blogpost.
The new Styles and Presets tool in Capture One Pro
Download a 30-day trial of Capture One if you don't already own it.
So, what exactly is a Style?
Technically speaking, a Style in Capture One is simply a set of pre-made adjustments that can be applied to one or more images with a single mouse click. A Style can include as many tools as you like, thus enabling photographers to create an extensive bank of ready-to-use adjustments for any workflow.
An example of the five Styles from the free Samples Pack made by Phase One.
Image by Marie Bärsch, retouch by Alex Wätzel
It is important to differentiate Styles from Presets, which also exist in Capture One. A Preset is also a pre-made adjustment, but only for a single tool. This enables Presets to be instantly available from the tool itself. If you, for example, make a Film Grain Preset, it will be available from the Film Grain tool as well as the Styles and Presets tool:
The Preset 'Silver Rich Small Grains' accessed from both Film Grain tool and Styles and Presets tool
To summarize:
Styles: Pre-made adjustments including one or multiple tools, only available from the Styles and Presets tool.
Presets: Pre-made adjustments for a single tool, available both from within the Styles and Presets tool as well as the tool itself.
When should I use Styles?
Every photographer is different and has their own workflow. It's important to emphasize that there is no incorrect way of using Styles. Below I will give you a few examples of where I think a workflow can benefit from using them.
Adjusting a large batch of images
Large batches of images can be a time-consuming task to edit. Styles often help photographers a long way on this type of workflow. Wedding and event photographers can benefit greatly from using Styles, where typically several hundred images must be edited and delivered to the client.
A unique feature of Capture One Styles is that they can be applied to images both before and after the environmental editing has been done. I'm talking about White Balance, Exposure, Crop and such. The Styles will not change any sliders in these tools, as they include Color Balance, Color Editor and individual Curve adjustments instead.
To apply Styles to many images at once, follow these simple steps:
Select the target images in the browser.
Make sure 'Edit > Edit All Selected Variants…' is enabled.
Go to the Adjustments tool tab.
Browse the Styles in the Styles and Preset tool to preview on your images.
Click the Style you wish to apply to images.
The Style is now applied. When an image with a Style is selected, the applied Style will show inside the Styles and Presets tool.
The Styles and Presets tool with BW-03 applied
When importing or shooting tethered
Styles can be applied automatically when importing or shooting tethered into Capture One, providing instant adjustments from the very beginning of the workflow. Any Style applied this way can of course be removed to get back to square one with the RAW file. Simply reset the full image or reset parts of the Style you don't like.
When importing, any Style can be selected from the Adjustments tool. This shouldn't be considered a magic solution to editing, but as a boost to the creative process, putting you a few steps ahead from the start.
SN-01 selected as an import Style
When shooting tethered, any Style can be applied from Next Capture Adjustments within the Capture tool tab. This will instantly apply the Style to any captured image shot into Capture One. This is a good way to get an idea of where you want the look of the specific shoot to go, since you can quickly browse different Styles and find one that suits your images. As always, the Style can be further adjusted or removed if wanted.
BW-04 enabled as a Capture Style
Creative brainstorming
Even the best photographer can sometimes feel lost when it comes to the initial stages of editing an image. By having a selection of Styles ready at hand, you can quickly get inspired to find the desired direction to go with your image. This is especially useful for Black and White images, where individual channel luminosities make a big difference in the final image, or images that need a subtle color grade.
Drag the slider to see before/after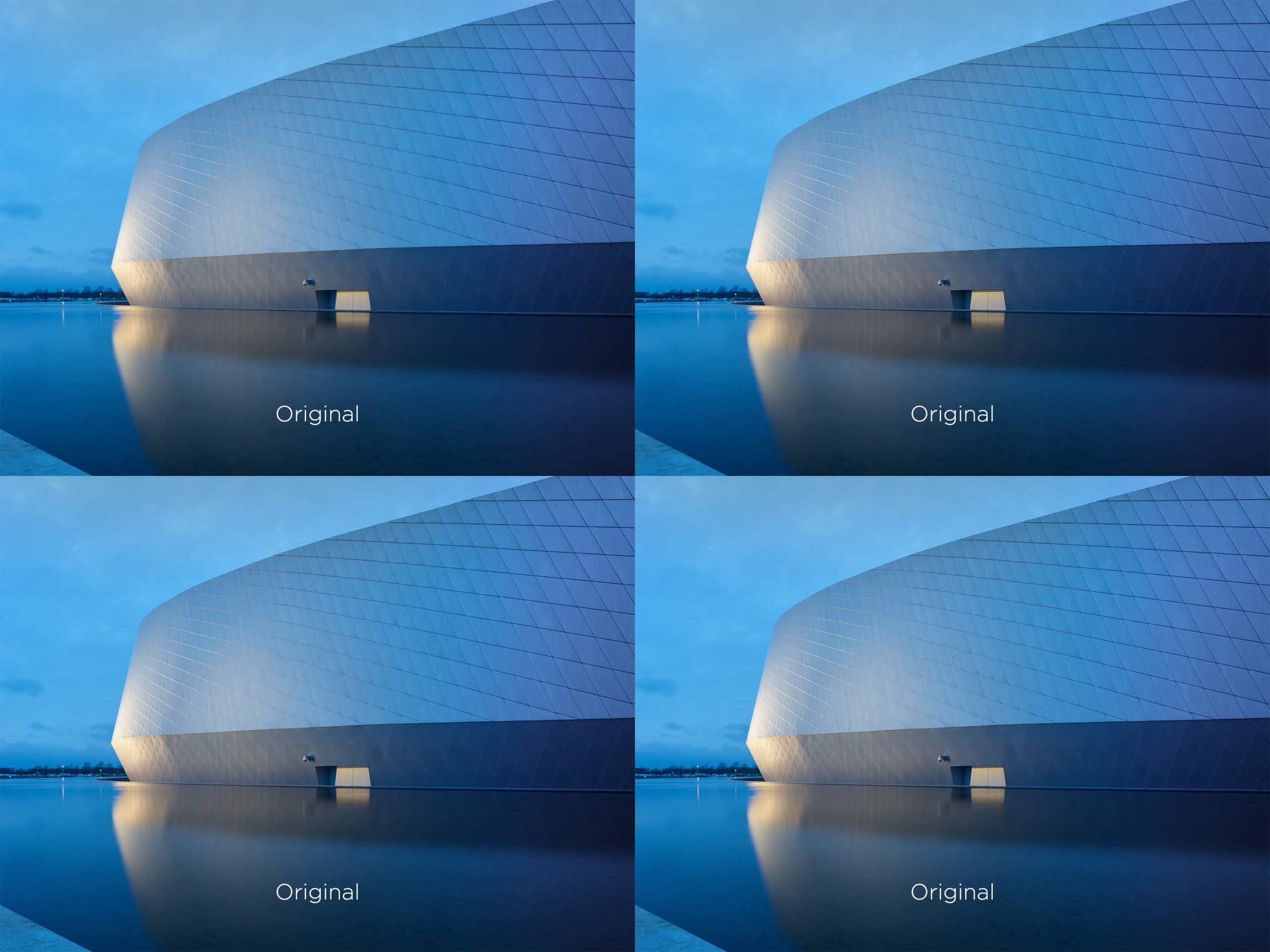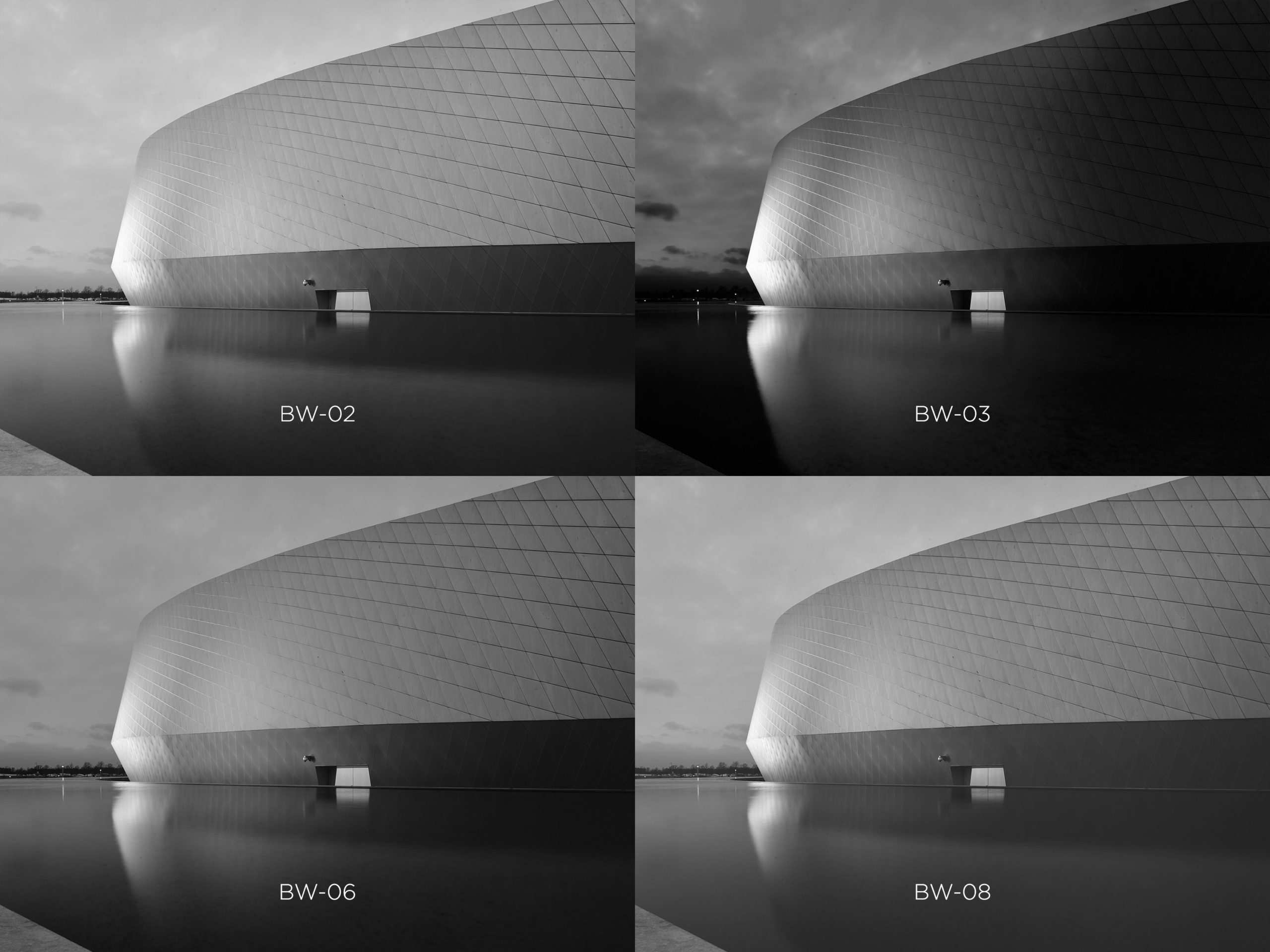 Styles from the Black and White Pack made by Phase One.
Image by Marc Melgosa.
Drag the slider to see before/after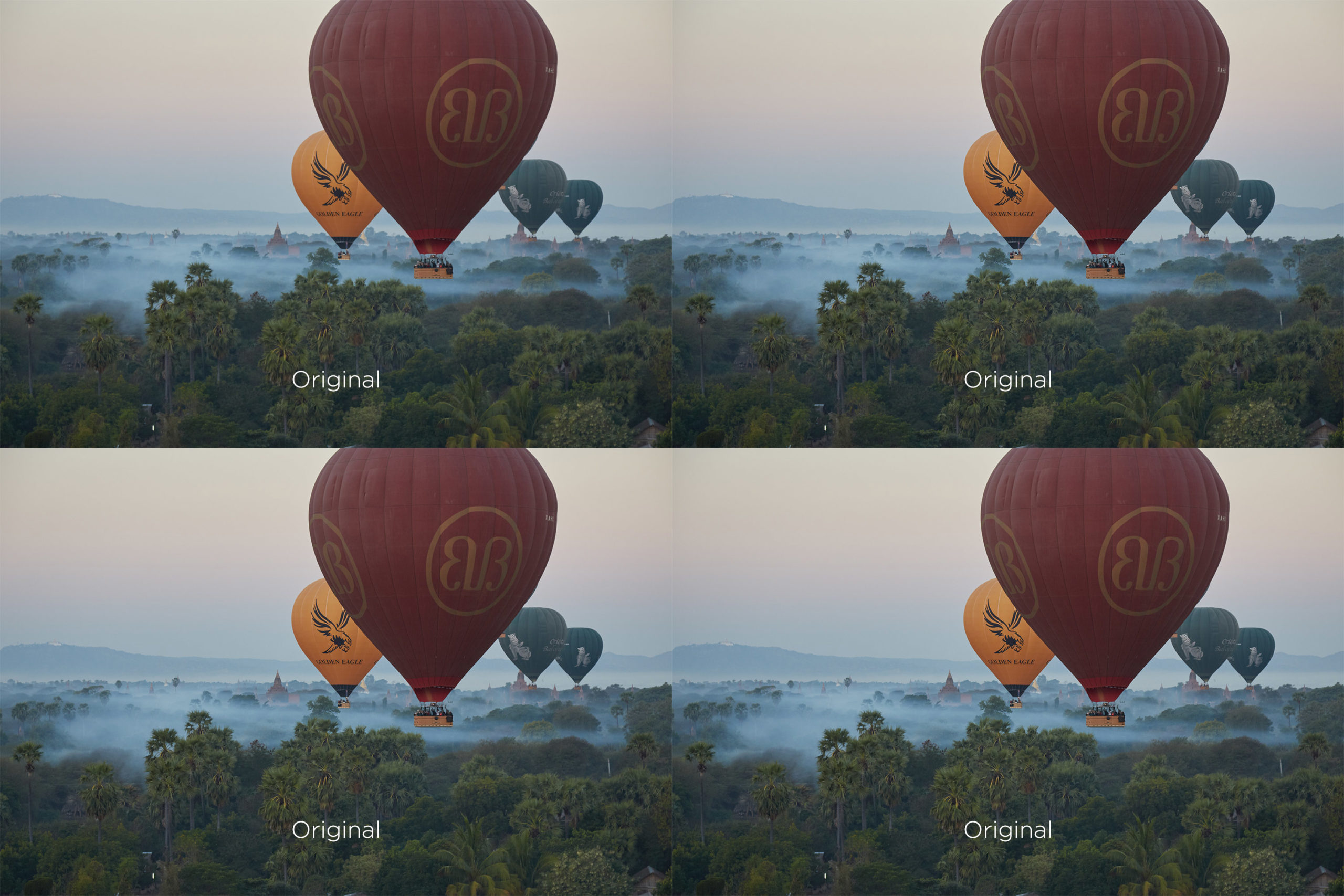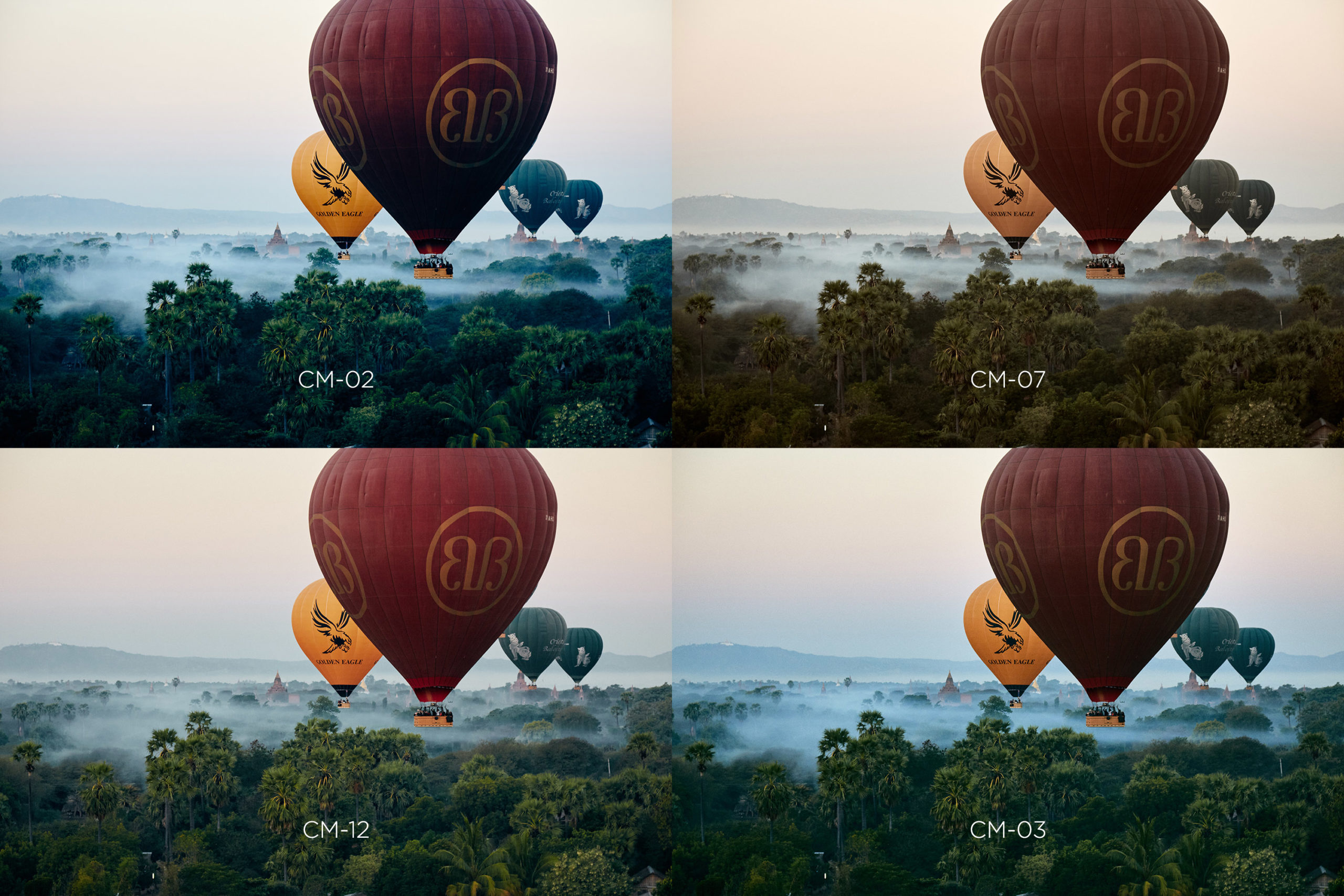 Styles from the Cinematic Pack made by Phase One.
Image by Anne Bay-Smidt.
Finalizing a neutral PSD or TIFF image
Sometimes photographers edit an image with a neutral color grading in order to decide on the final look of the image later in the process. Capture One Styles, made by Phase One, work on TIFF and PSD files, making the round-trip workflow another example of when to use Styles.
Read more about round-trip workflows in the blogpost PSD files in Capture One – now what?
Drag the slider to see before/after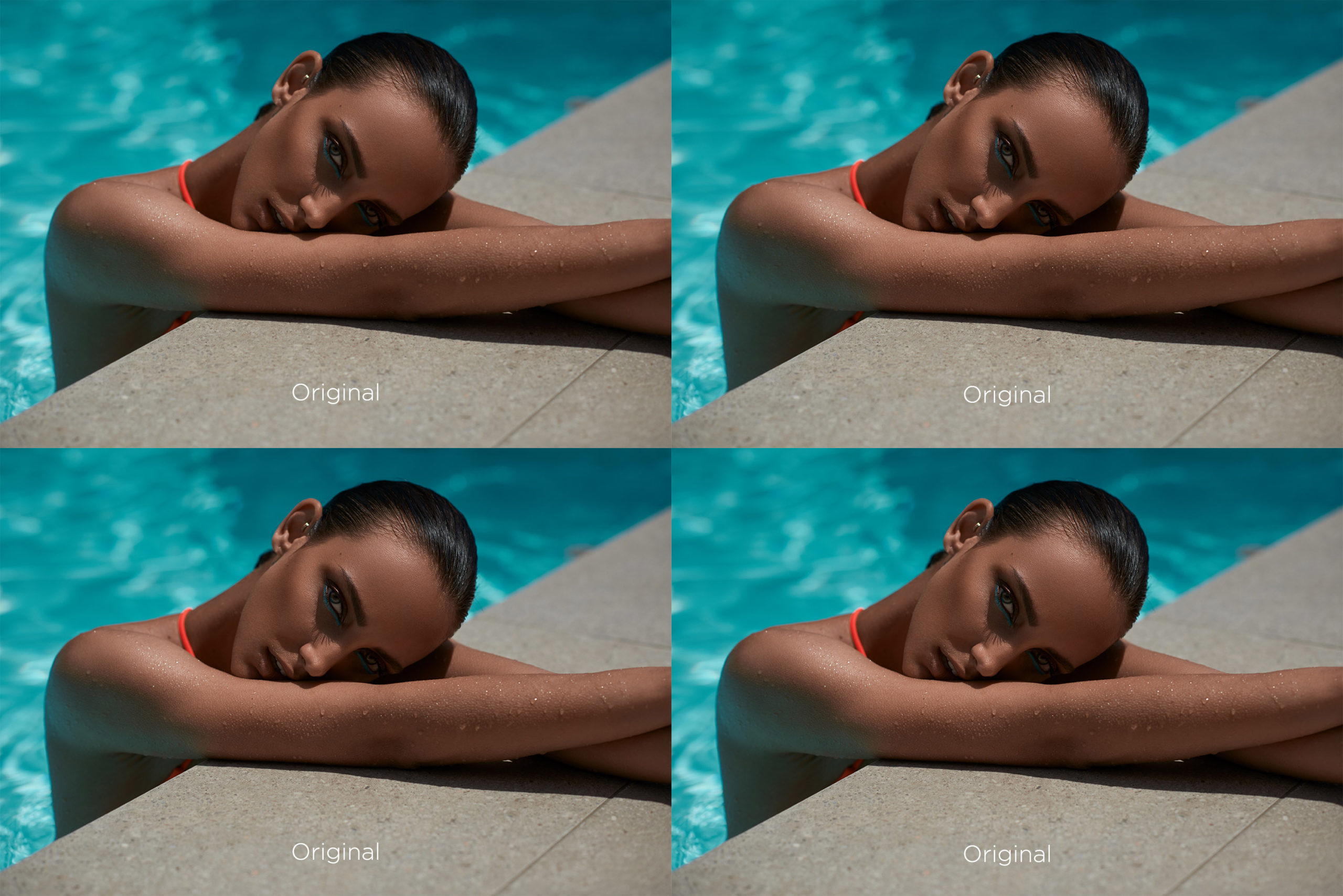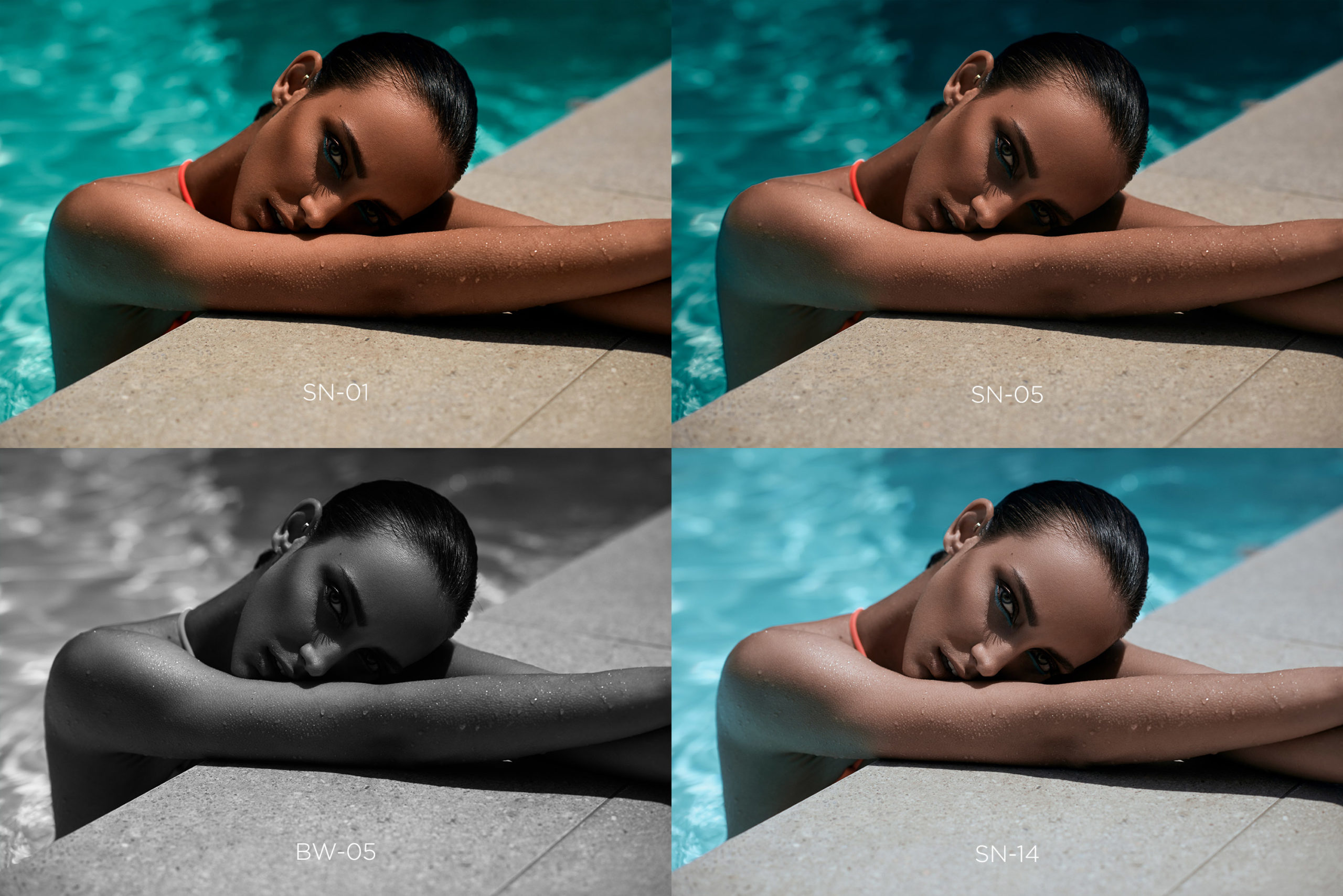 Styles from the Seasonal Pack and Black & White Pack made by Phase One.
Image by Marie Bärsch, retouch by Alex Wätzel.
Capture One Styles Packs
Back to the Styles Packs mentioned in the beginning. Phase One has just launched five Styles Packs: Cinematic, Matte, Seasonal, Black & White, and Essentials. Essentials is a mix of the four other Styles Packs.
The philosophy behind the Styles made by Phase One is this: Styles are a big help towards the final image – not a magic solution for an instant result. They might be subtle to some photographers, which is why they only include selected tools, making it possible to further adjust your images easily. This also means that you can edit your images with White Balance, Exposure, Contrast, Highlights and Shadows, and subsequently apply a Capture One Style as a final touch. It will not affect any of the previously mentioned tools.
How to install a Styles Pack
Capture One Styles Packs can be installed in three different ways.*
After unpacking the downloaded file, choose one of the following methods:
Double click the Styles Pack directly.
Open Capture One Pro and drag-drop the Styles Pack into the application window.
From within the Styles and Presets tool, click the ••• icon (upper right), select Import Styles…, browse your Styles Pack and click Open.
The Styles Packs will now be available from within User Styles in the Styles and Presets tool .
*Styles Packs are only supported with Capture One Pro 10.1.2 and newer
Read more about Capture One Styles and get the Styles Packs, including a free Sample Pack, here.
Visit our User Guide to learn more about Styles and Presets in details.
Alexander Flemming
Alexander works as a Product Manager at Capture One. Previous experience as a Test Engineer along with 10 years of photography have provided Alexander with a broad understanding of the many technical advantages of Capture One Pro.