NOTE: This article discusses an older version of Capture One Pro. To learn more about our latest version, click here.
A statement on sharing community images on the Capture One Instagram.
At Capture One, we love discovering new photography – and the people who create it. And we love how platforms like Instagram allow photographers everywhere to exhibit their visual creations and build an audience.
Using the hashtags #editwithus, #captureone and #captureonepro, we've discovered countless talented photographers who use our tools to create incredible photos. And you might have noticed that we're devoting more space to sharing these community images on our Capture One Instagram account.
We do this to showcase emerging talents, platform amazing photographers – and of course, inspire you.
But we're also aware that in this rapidly evolving world of content-sharing platforms, issues like copyright can undermine photographers and their hard work.
That's why we're committed to always crediting the creators behind every community image we share.
When we share an image on Instagram that's been created and uploaded by one of our community members – we always credit their Instagram account. In fact, we don't share an image without contacting the creator first and asking their permission to reshare it on our account. If we don't get permission – we don't share it.
It's practices like these that support photographers best – and we're counting on brands and users alike to do the same to ensure that online communities are safe spaces for everyone to share their best work.
Have a photo you'd like to share? Tag us and we'll reach out about sharing your photo.
…
Let's #creditcreatives
Believe in sharing and respecting creators? Use the hashtag #creditcreatives to show your support.
Image Credit: Jesper Palermo by Ausra Babiedaite
If you don't already have Capture One, download a 30 day trial and try it out.
Eager to learn? Access webinars, tutorials and expert help in the Learning Hub – completely free.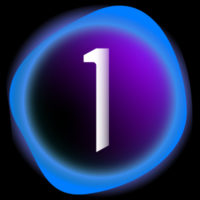 Capture One
We create world-class tools for editing, organizing and working with photos.
What started as an application for powerful Phase One cameras led to an award-winning software used by photographers and studios worldwide.
Based in Copenhagen, Denmark and with a team of global partners, we innovate constantly to empower image creators everywhere – and keep your photography one step ahead.
Follow Capture One